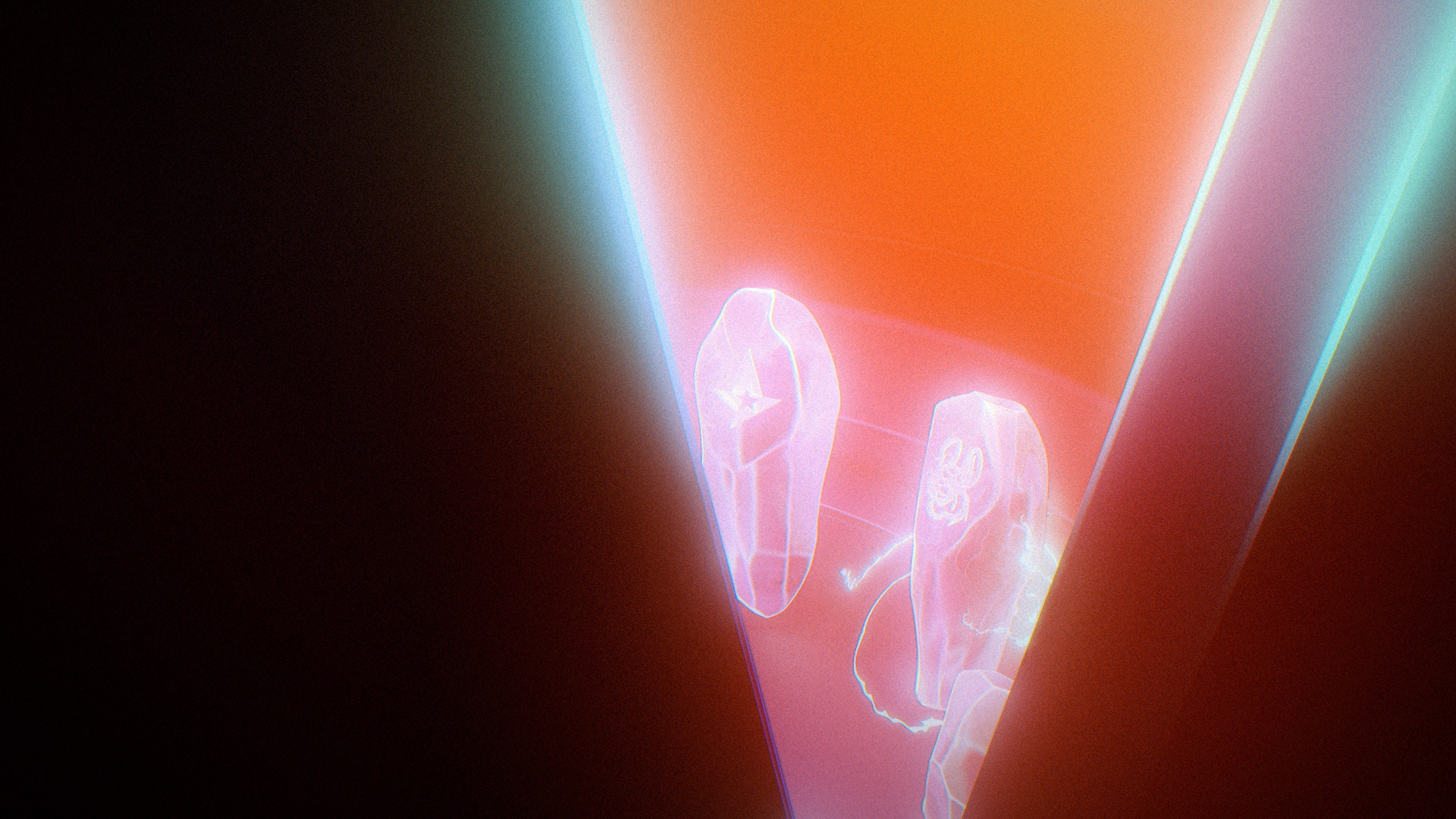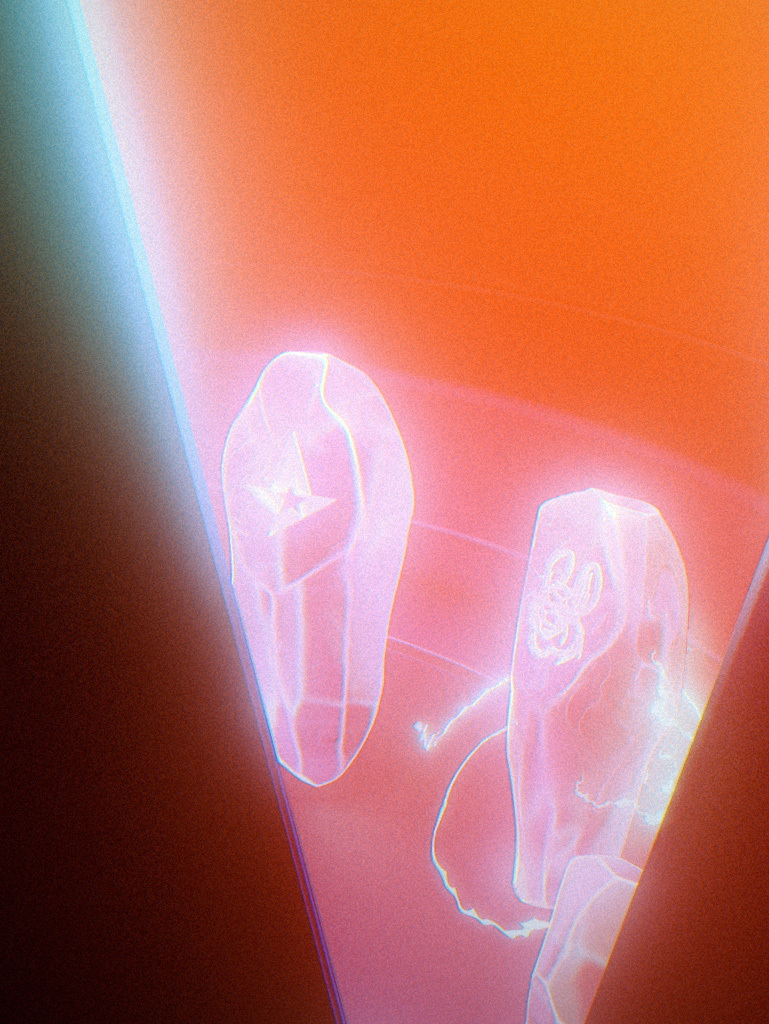 Riot Games develop one of the world's most successful computer games – League of Legends. The game is played by millions with the very best competing in global professional leagues, broadcast around the world.
I worked with DesignStudio to reimagine the intro sequence for the League of Legends European Championship (LEC) 2021 broadcast.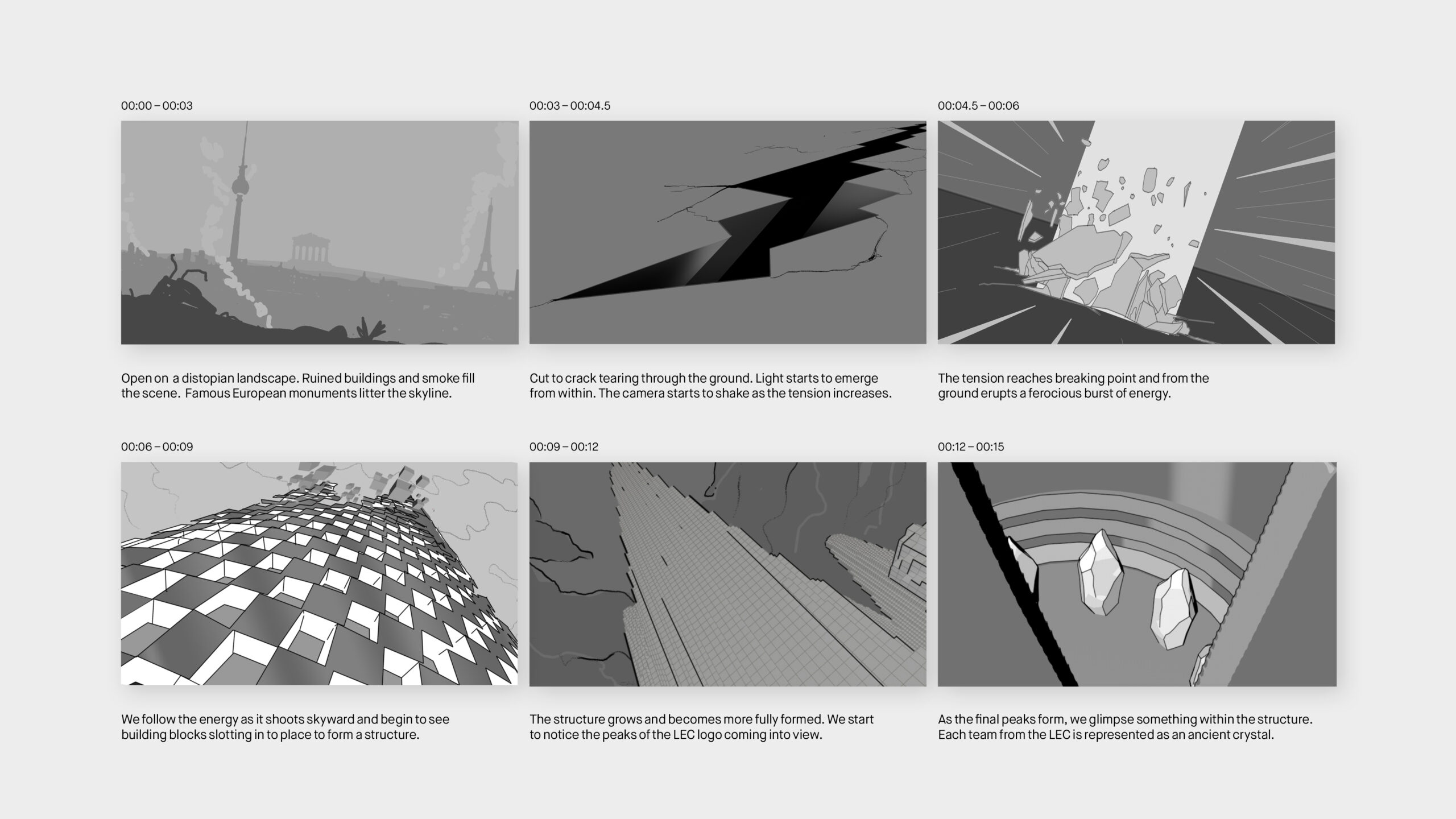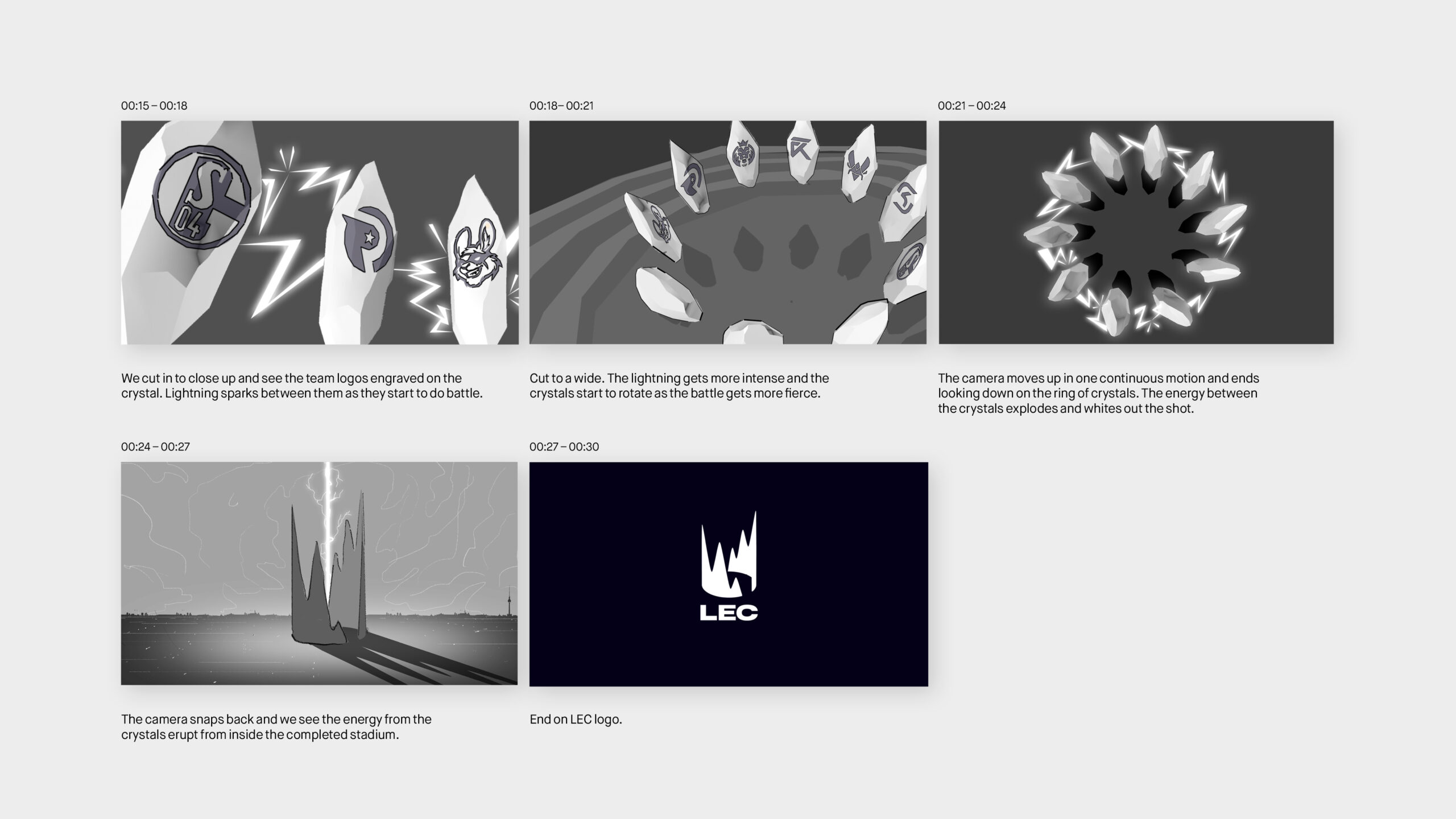 The film acts as the third part of a trilogy of films that show the teams of the LEC hurtling through space and crash landing in Europe. With this film we focussed on the aftermath of the impact and the formation of an imposing stadium that explodes from the wreckage to host this year's tournament.
As the stadium grows it solidifies into the LEC crown, with our ten teams at it's centre. A ferocious battle ensues and the resulting energy triggers a colossal beam of  light, visible to fans across the world – signalling to all, that Europe's premier tournament has begun.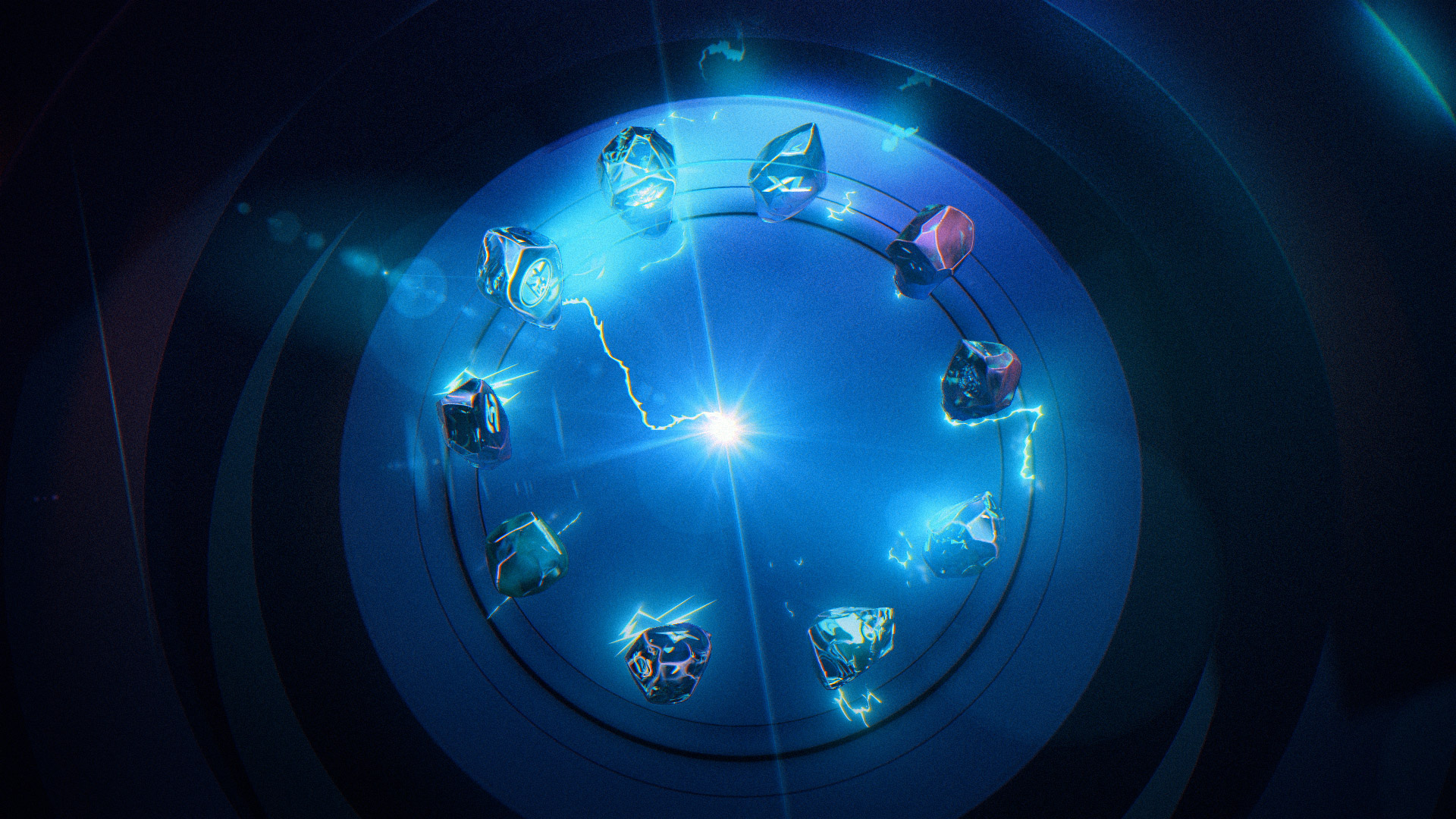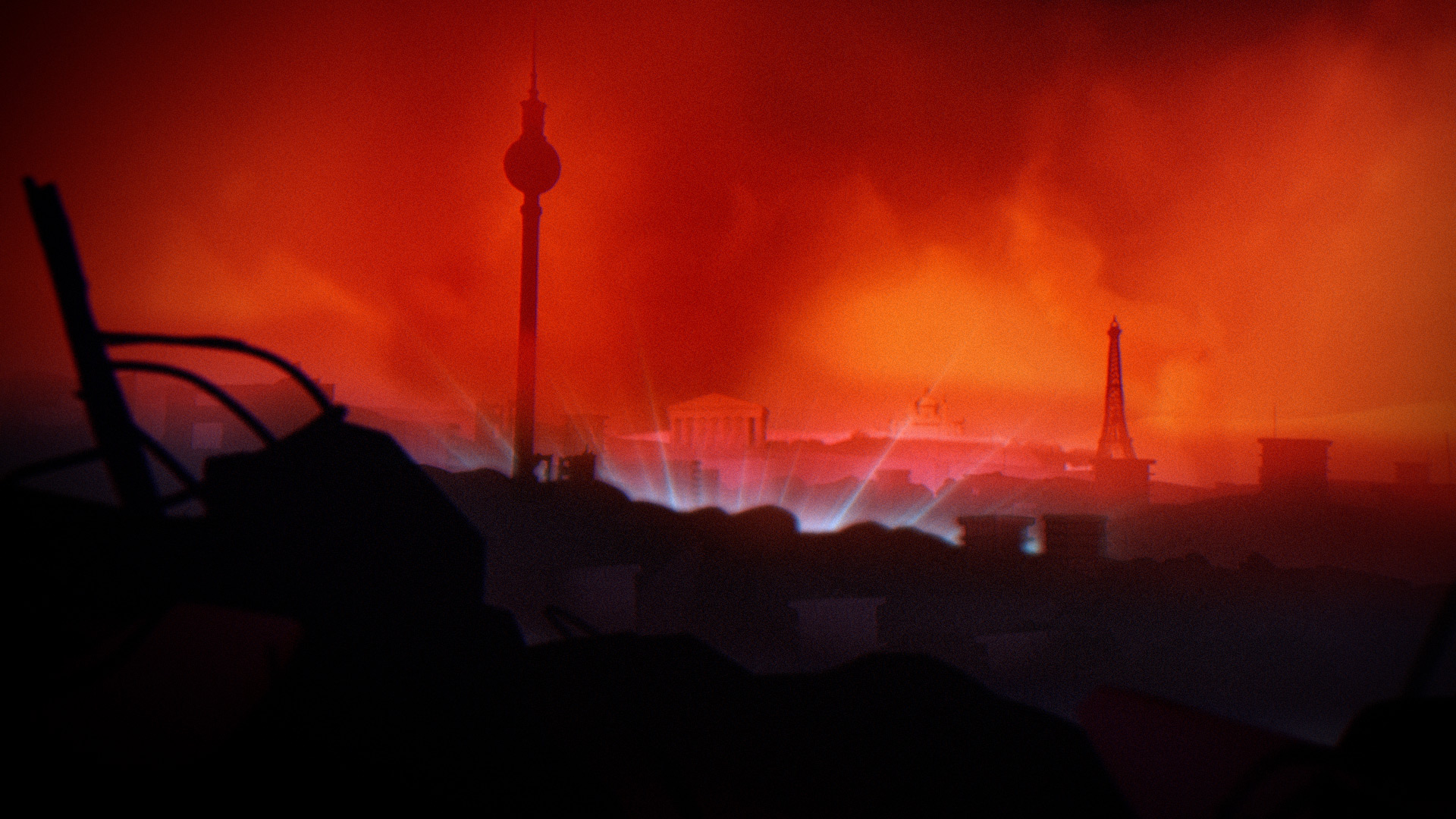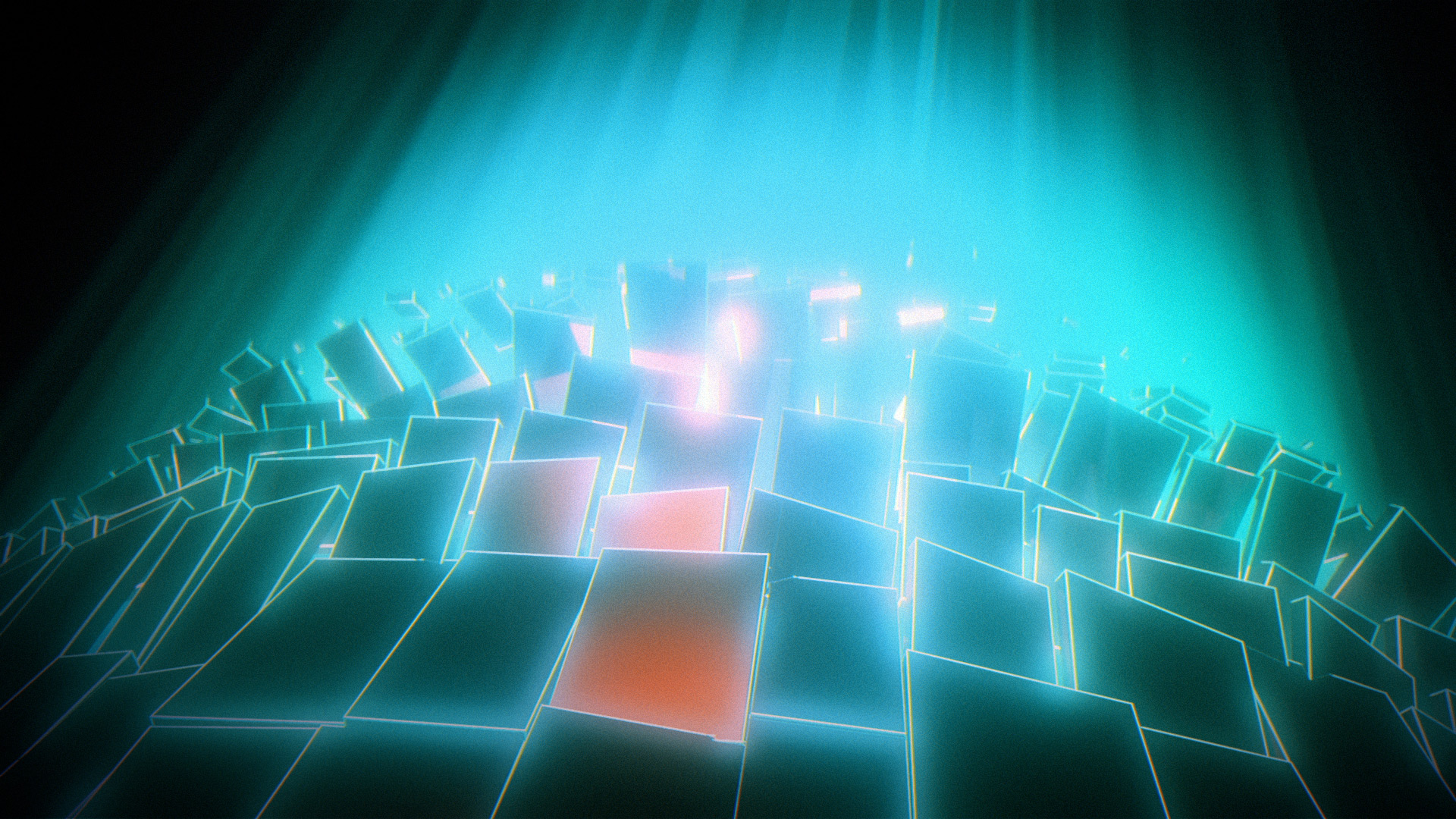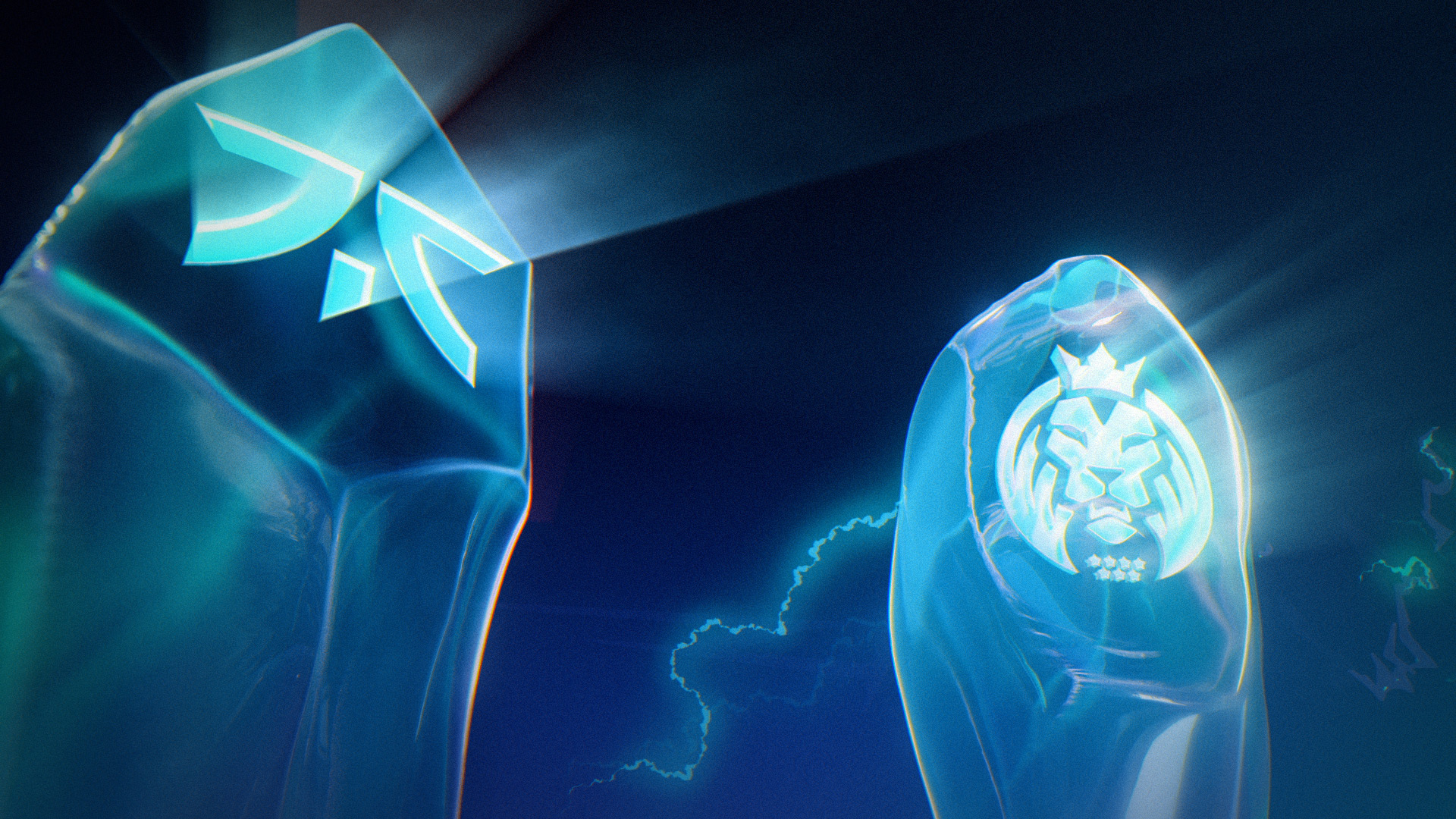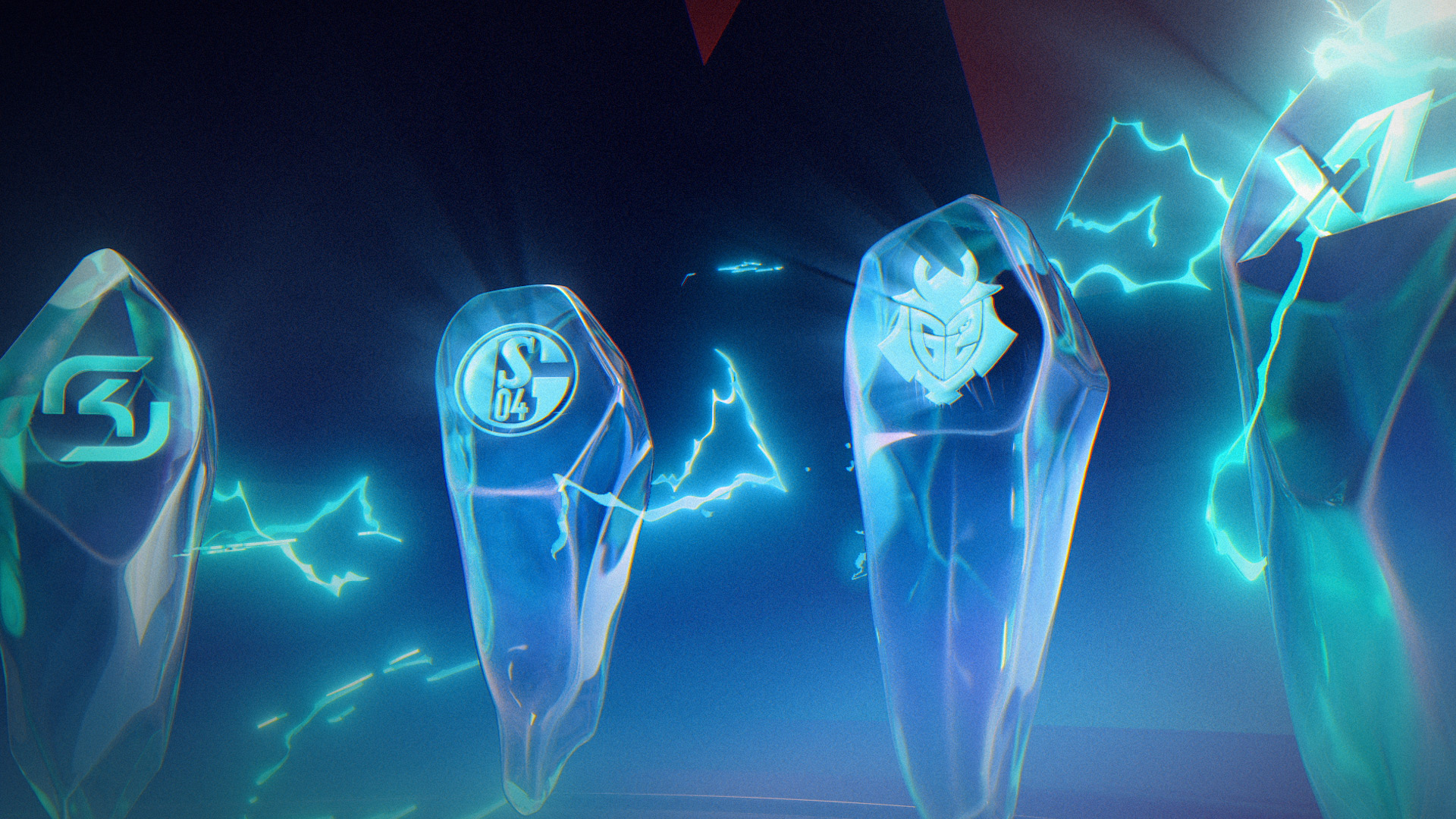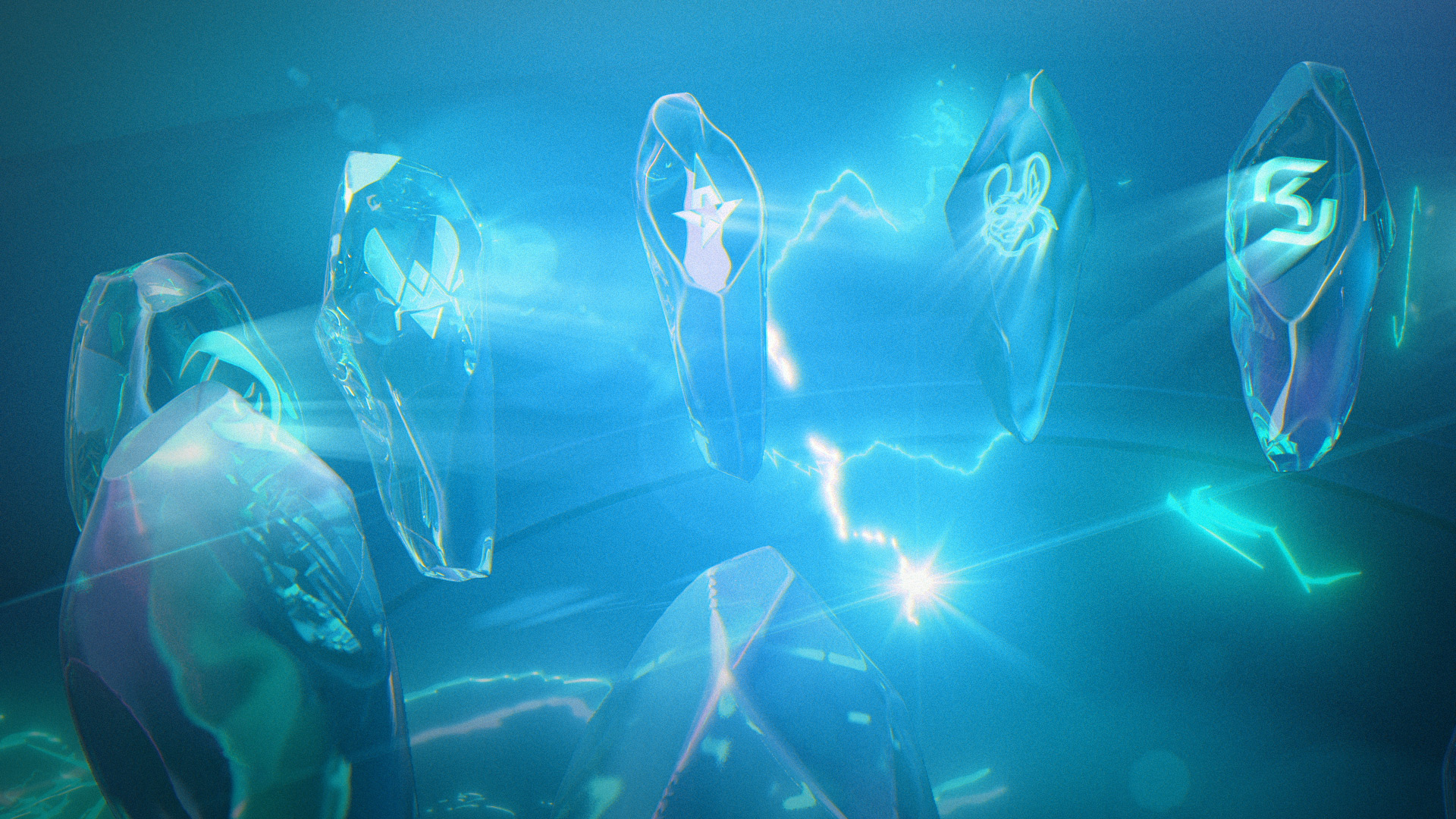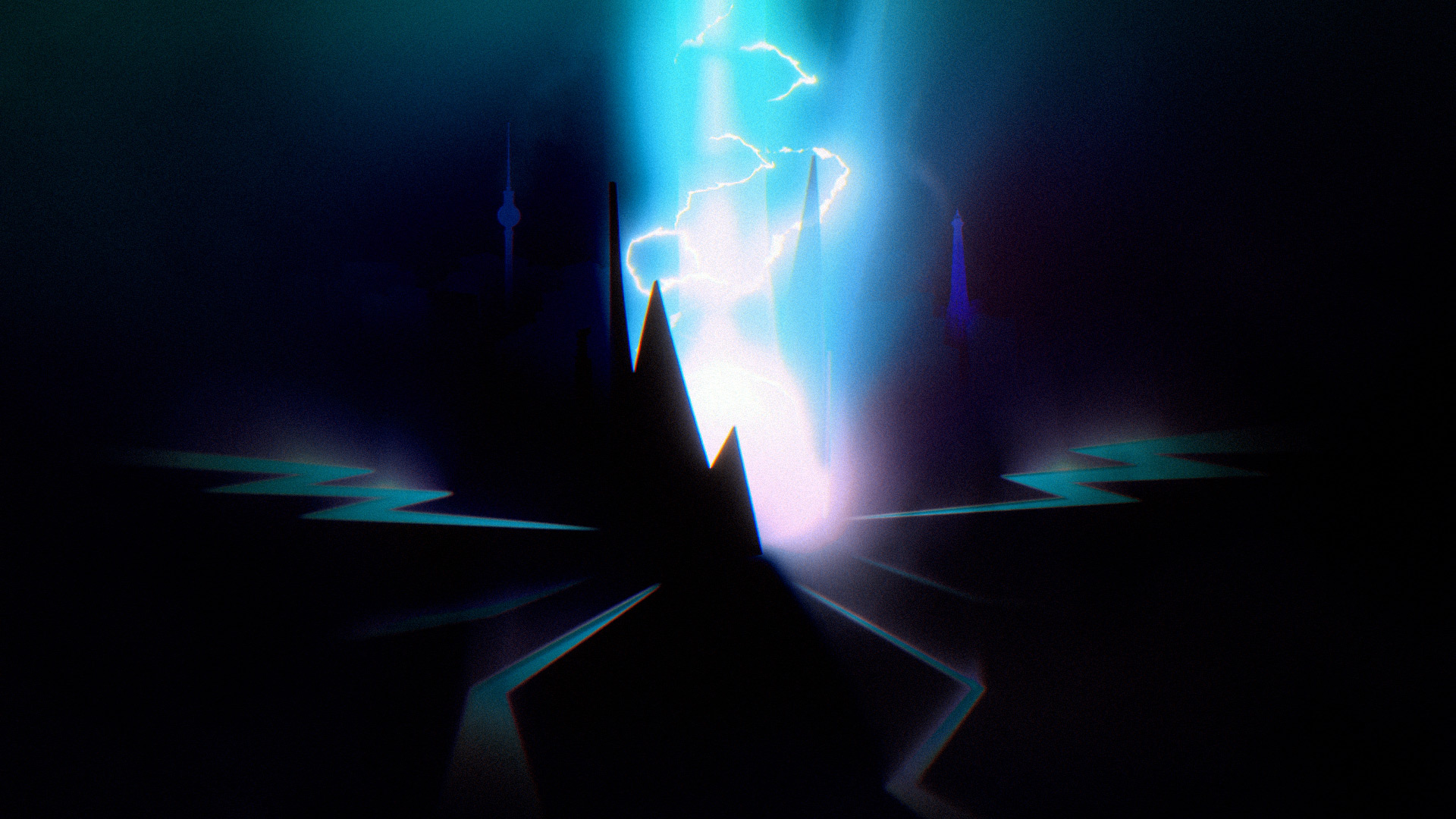 Creating a cohesive story that flowed across the previous intro sequences allowed us to build to the most ambitious broadcast intro yet and set a new standard for the LEC and it's rival leagues around the world.
Full Credits
Agency: 

DesignStudio

Direction: 

Charlie Hocking

Concept: 

Charlie Hocking, Eric Ng, Sam Bailey

Project manager: 

Jon Or

Art direction: 

Charlie Hocking, Sam Bailey

Storyboards: 

Charlie Hocking, Sam Bailey

3D design: 

Rez Alom, Patrick Blake, Sam Bailey

Compositing: 

Rez Alom, Patrick Blake

Editing: 

Rez Alom

Music: 

Father