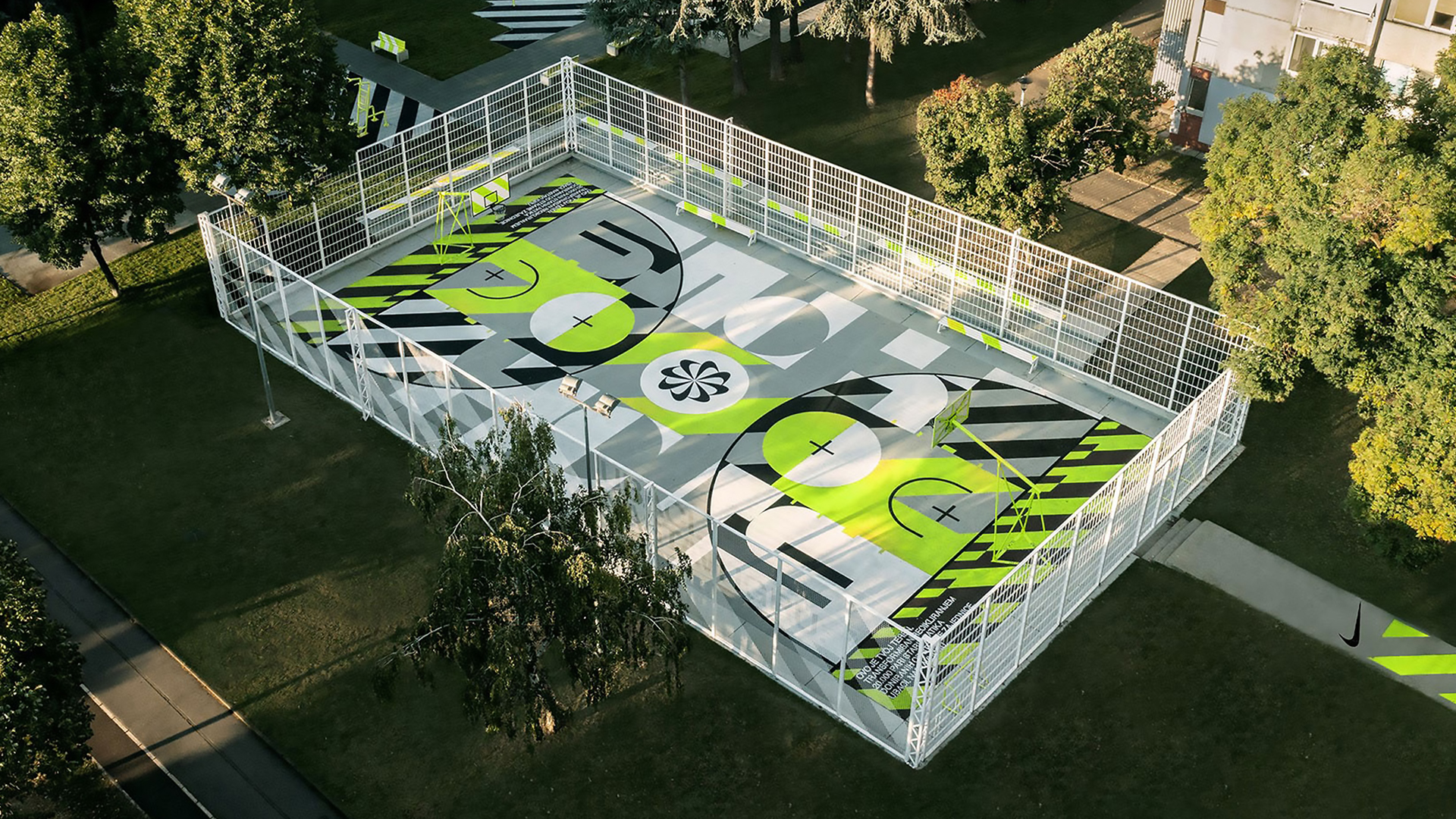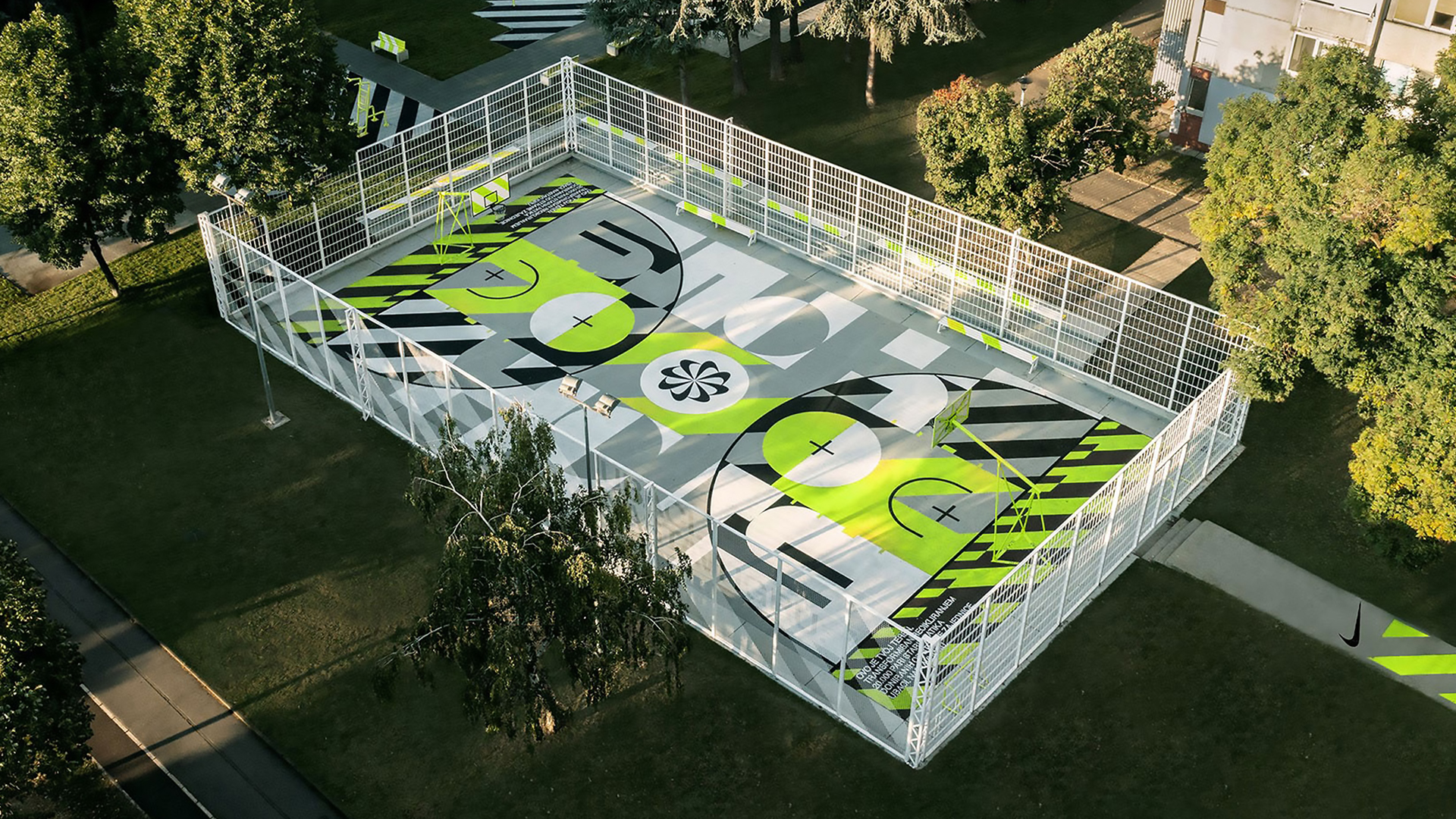 Nike's Move To Zero initiative had set out to transform a basketball court and playground in the Blok 70 area of New Belgrade. Both the court and the playground had fallen into disrepair, so Nike planned to up-cycle 20,000 old sneakers and transform the area with a new surface to play on.
I collaborated with Accept and Proceed from the beginning of the project and worked with them over a 6 week period. To help Nike raise awareness of their ambition and tell the story of the area's transformation, I designed and directed the in-store display, the window film, social films and city wide drop-off bins.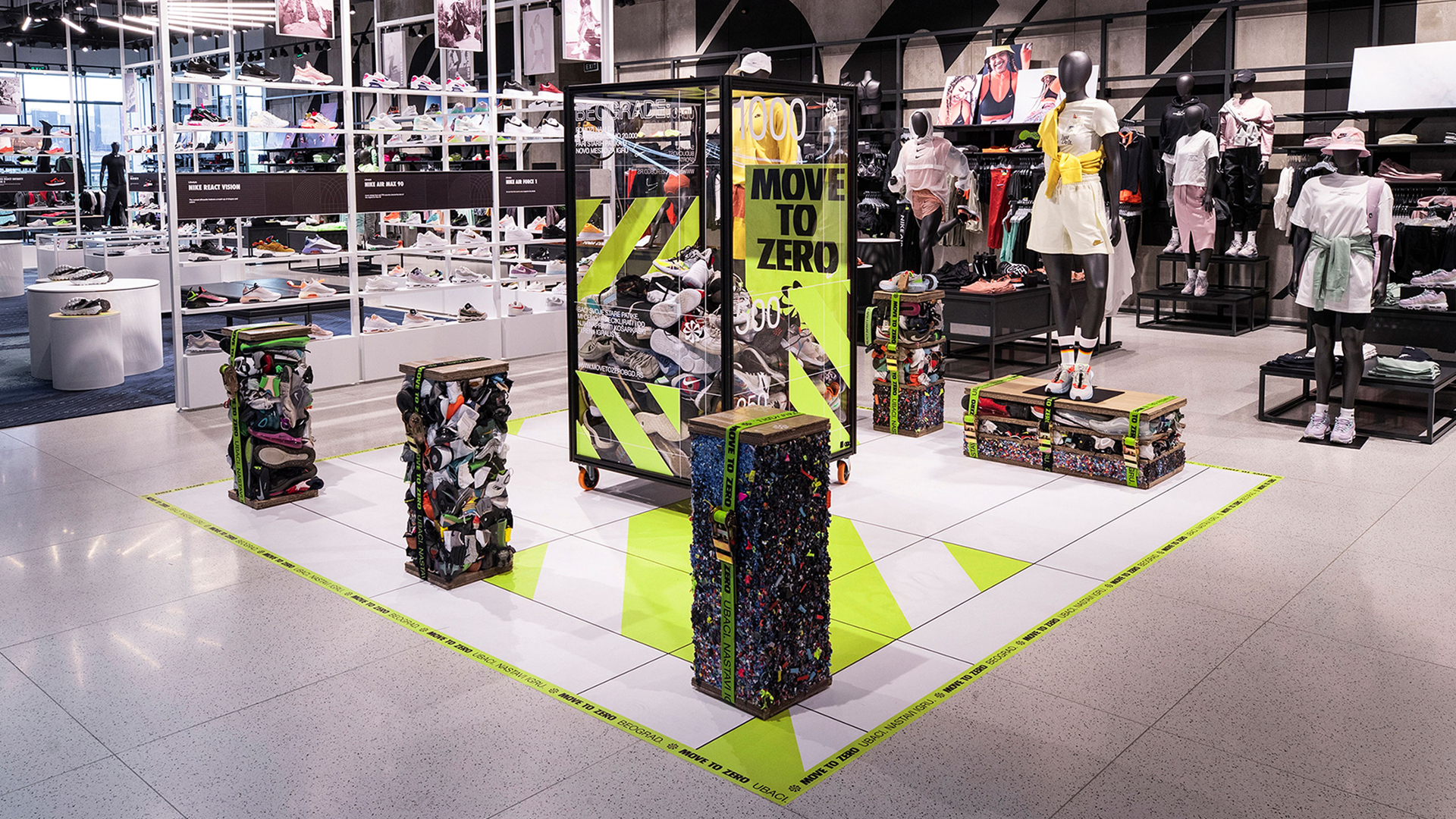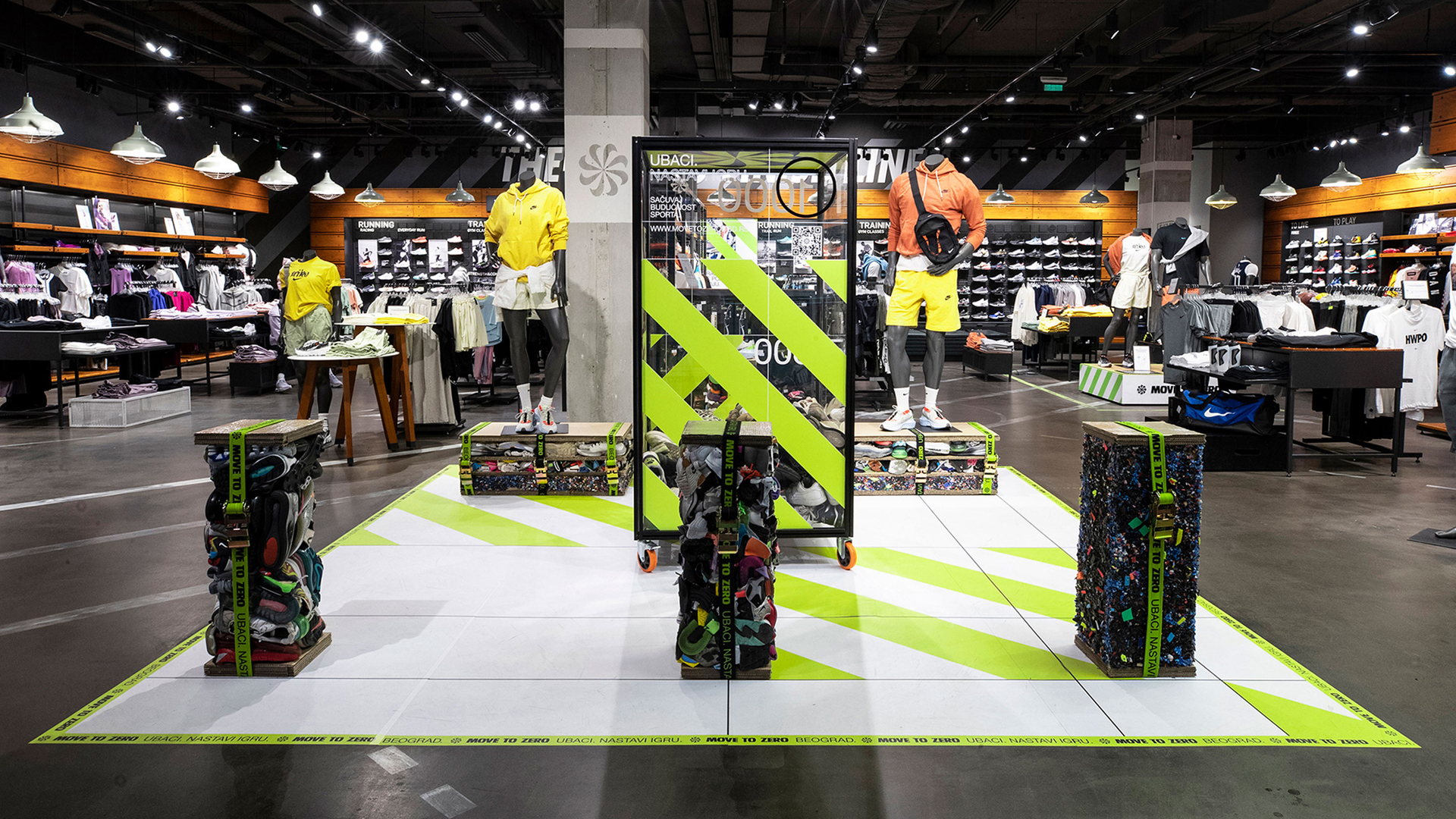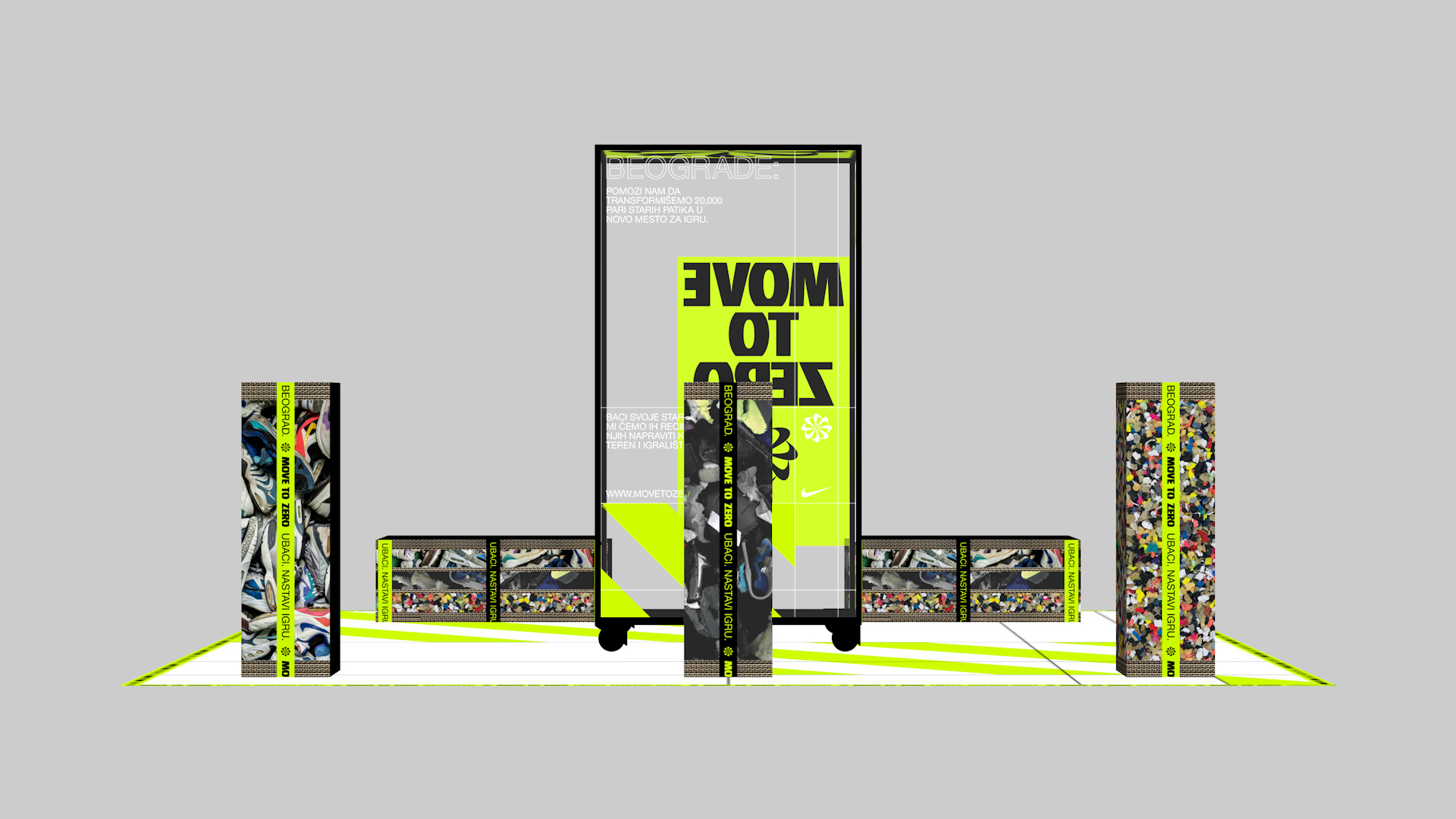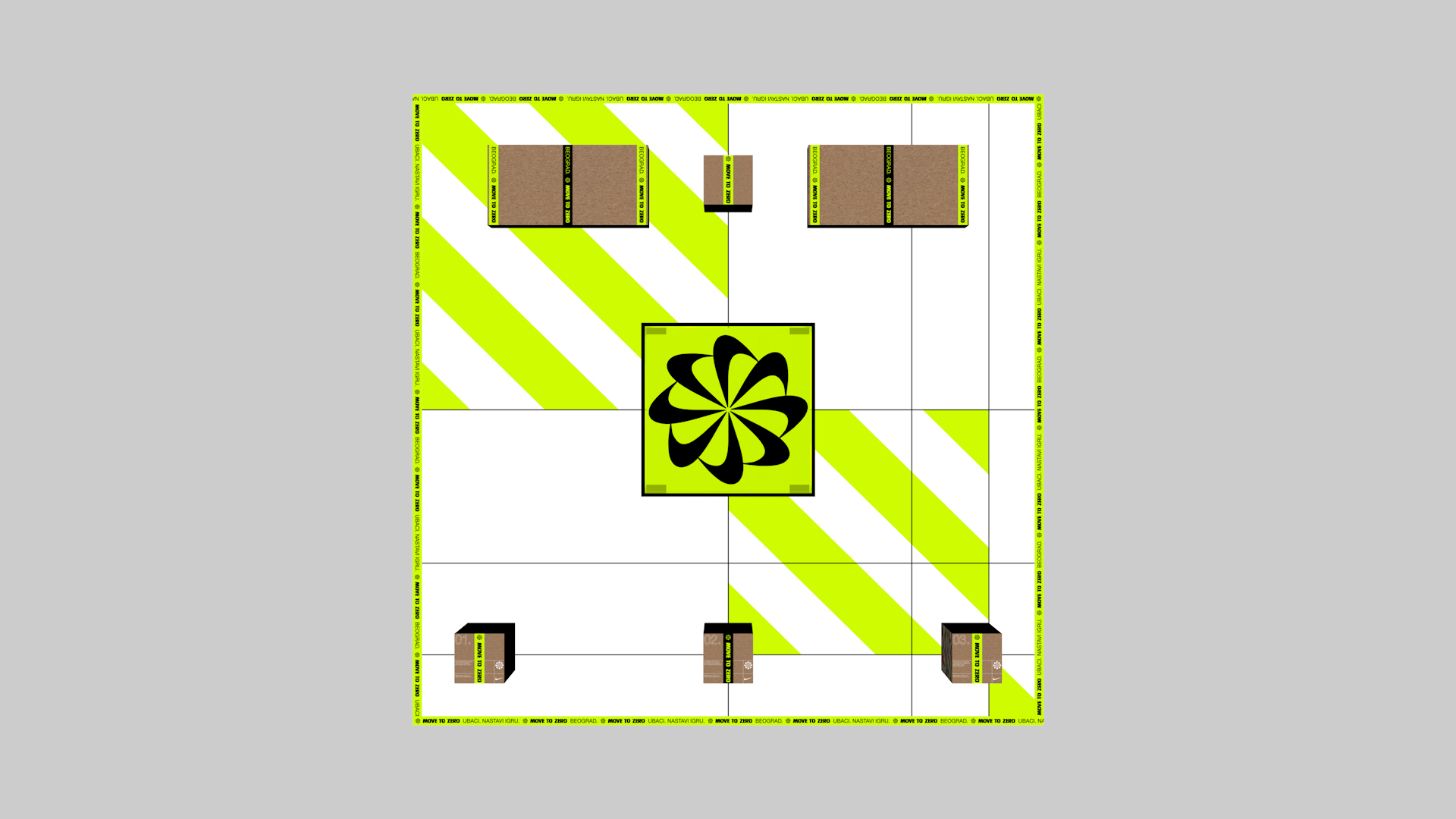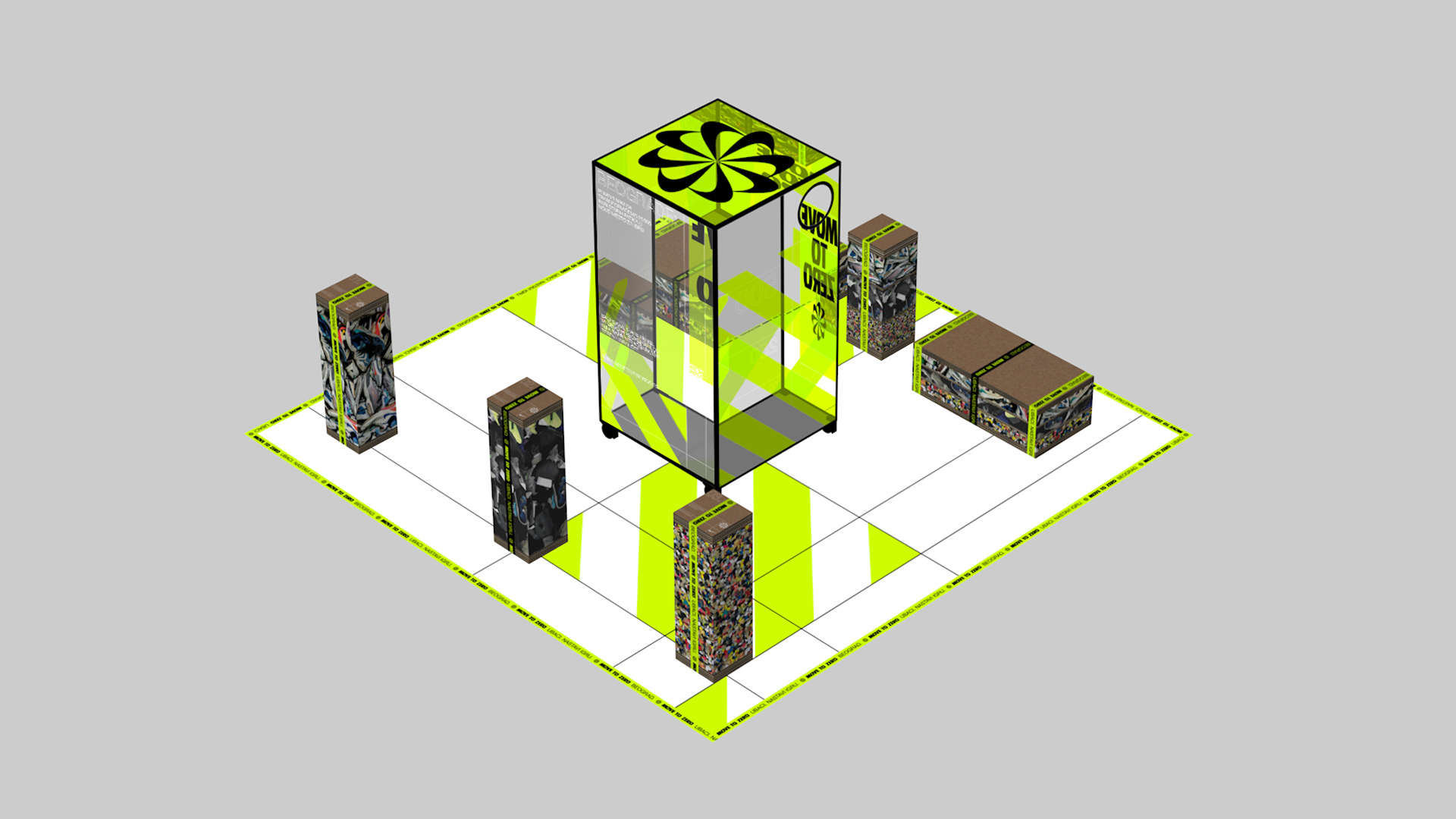 We needed to encourage the residents of Belgrade to drop off their old sneakers, so we designed a collection of 'drop off bins' that were placed around the city. Alongside this, we created an in-store display that told the story of sneakers being recycled and transformed in to a new surface to play on.
To help raise awareness we created a series of films that ran across instagram and in-store at Nike's Belgrade flagship store. Localised instagram stickers were created for the duration of the campaign, which allowed members of the public to tell their own story whilst dropping off their sneakers.
The campaign ran from Spring 2021 up until the opening of the park , 6 months later in the Fall.
The previous park structure and components have been fully refurbished with old sneakers donated by the local community and utilize a striking color scheme and graphic details providing awareness of the urgency of climate change.
Along with distribution partner Sport Time Balkans, the city of Belgrade looks to bring forth a reinvented turf for both kids and adults to play and engage in sports as a centre for play, education and a springboard for future athletes.