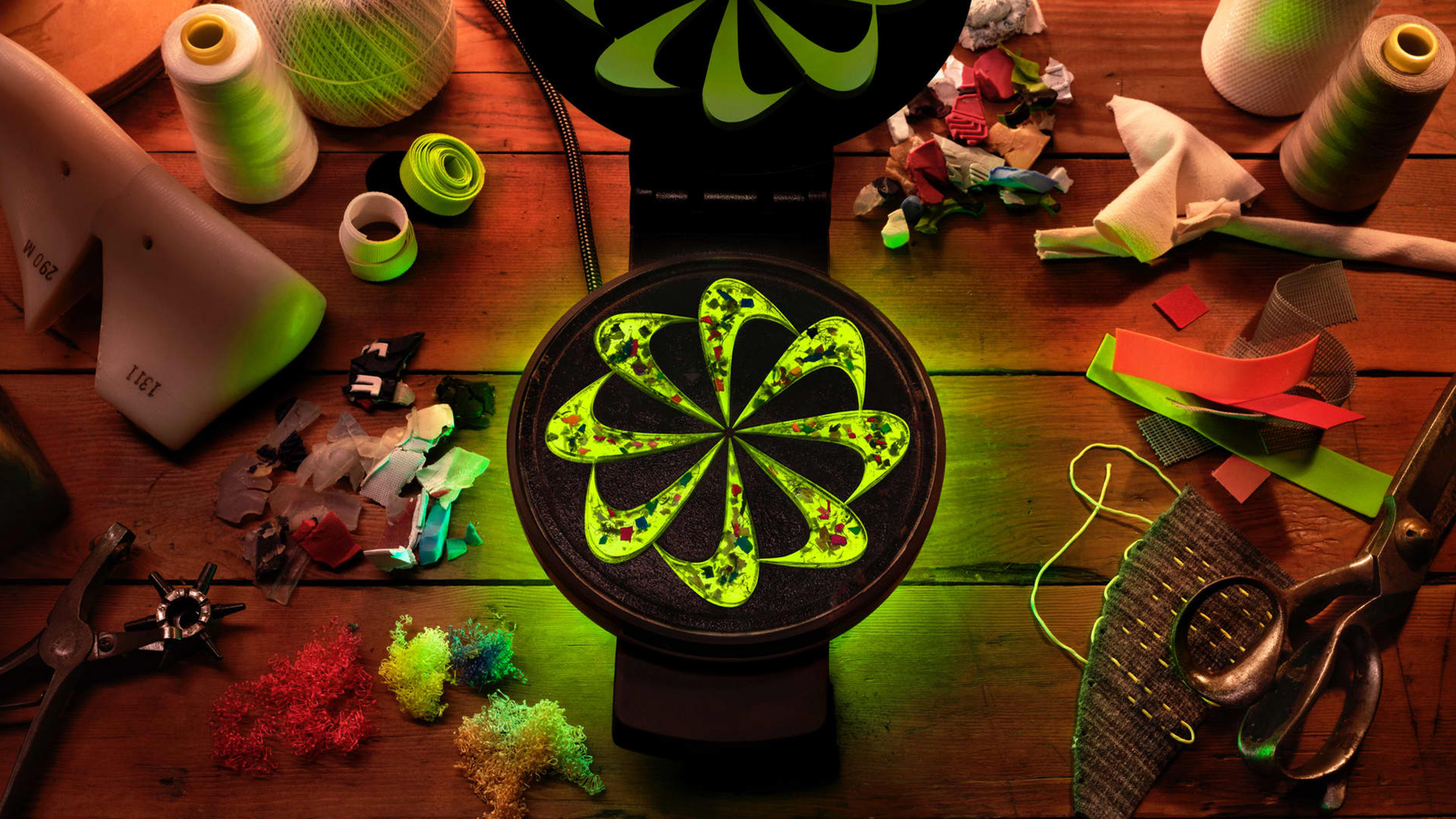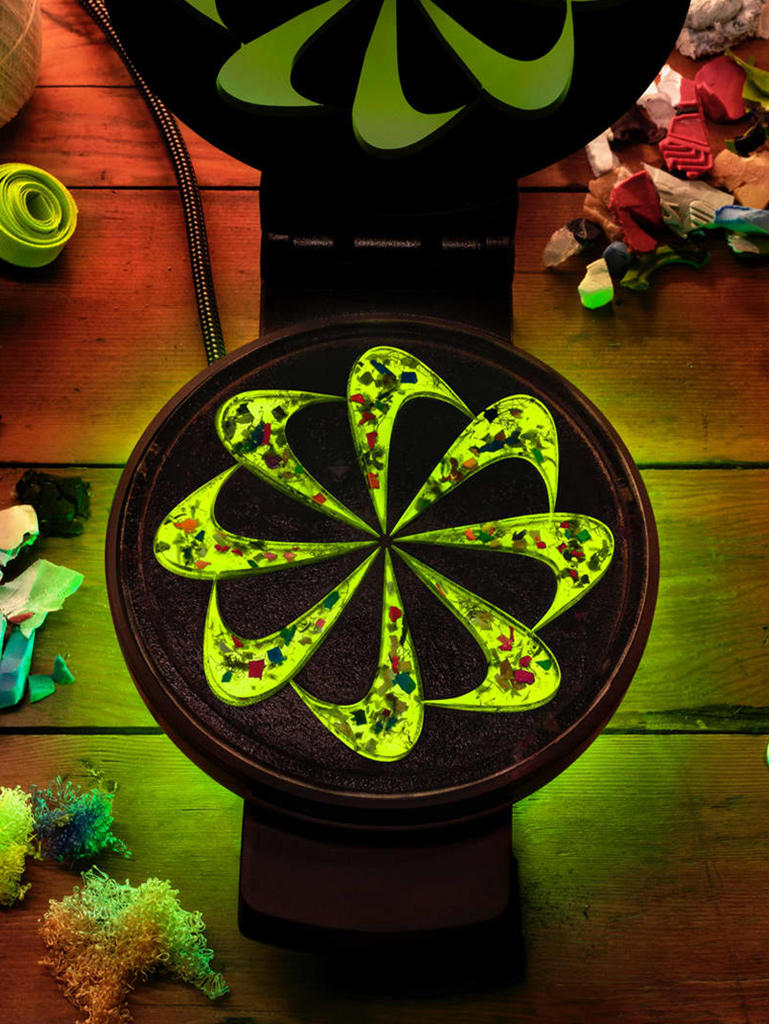 Nike's Move to Zero initiative is a move towards a zero carbon and zero waste future, to protect the future of sport. The initiative looks to highlight ways in which Nike source, process and manufacture their materials.
I collaborated with Accept & Proceed to conceptualise and storyboard ideas for the header animation on the sustainability section of Nike's website.
The film is a short looping animation that needed to show how recycled materials are reassembled to make up a new Nike shoe.
I conceptualised and drew several ideas for the new animation, ranging from elaborate dives through recycling bins, to shoes reassembling and running on conveyor belts, turned treadmills.
Eventually we found our inspiration in Nike's heritage. Channeling the original Space Hippie – Bill Bowerman, we dug out the waffle iron used to make his first running shoes and put it front and centre in our new film. This time, turning scraps of material into the Nike Move to Zero Sunburst logo.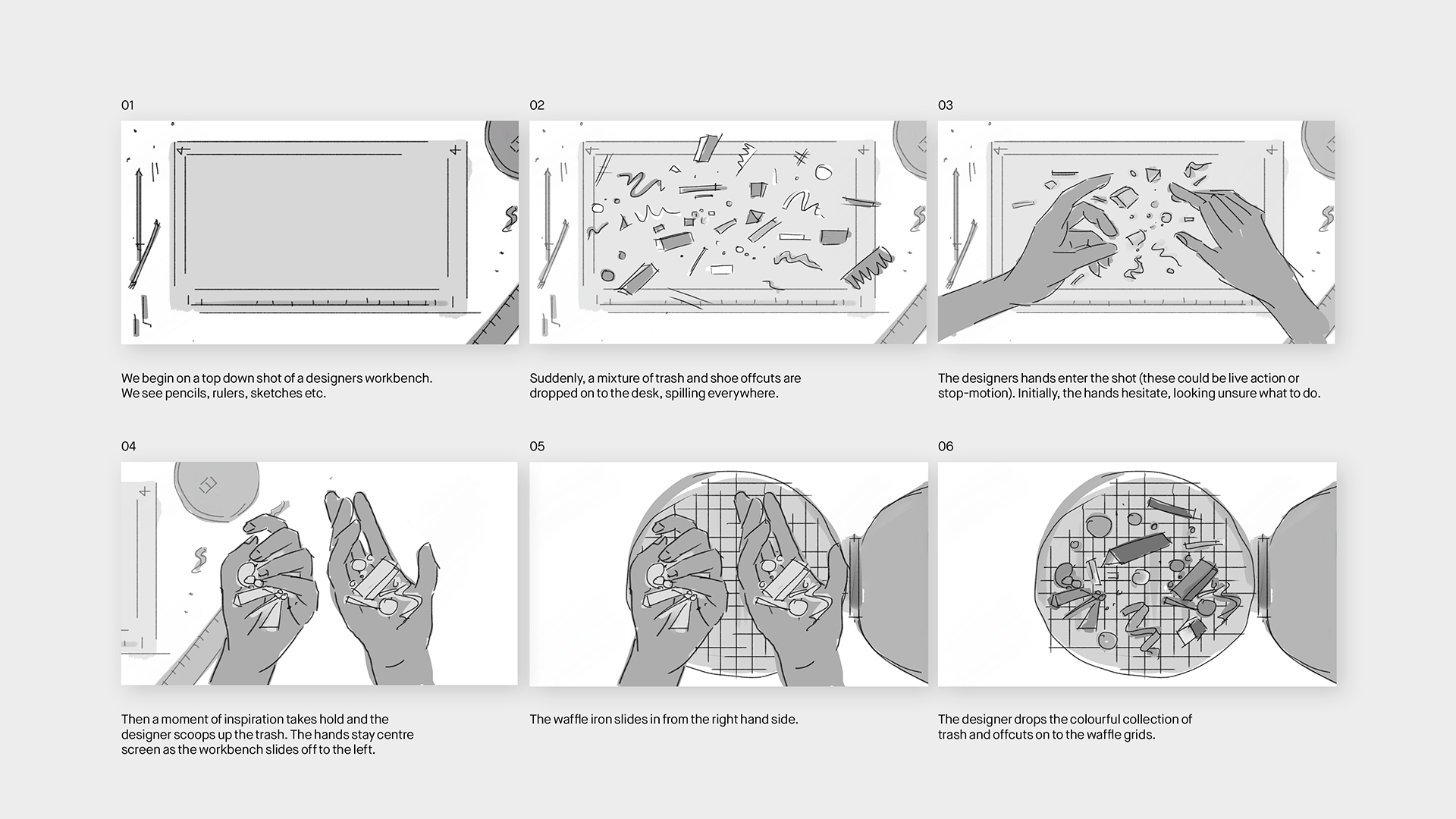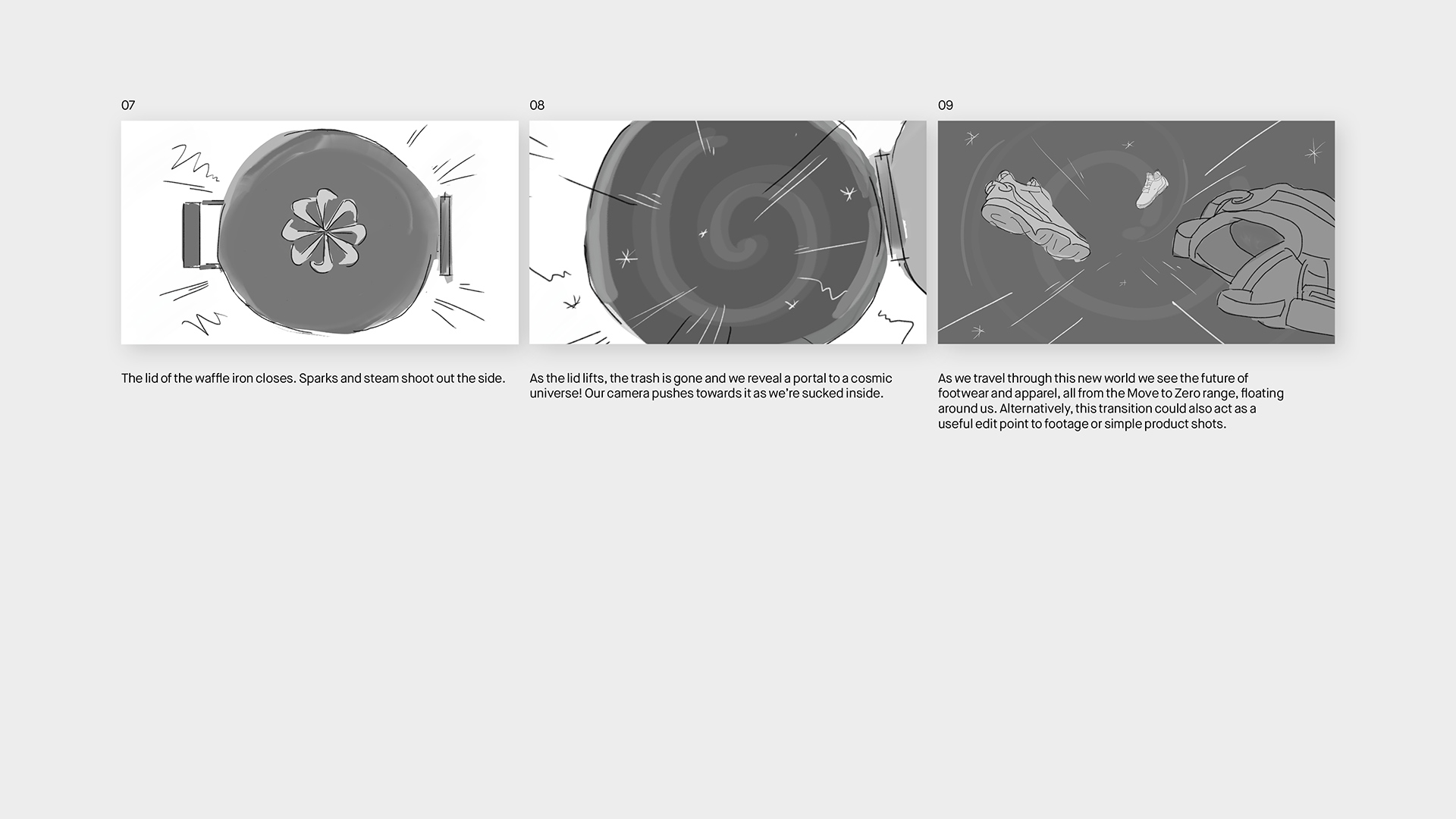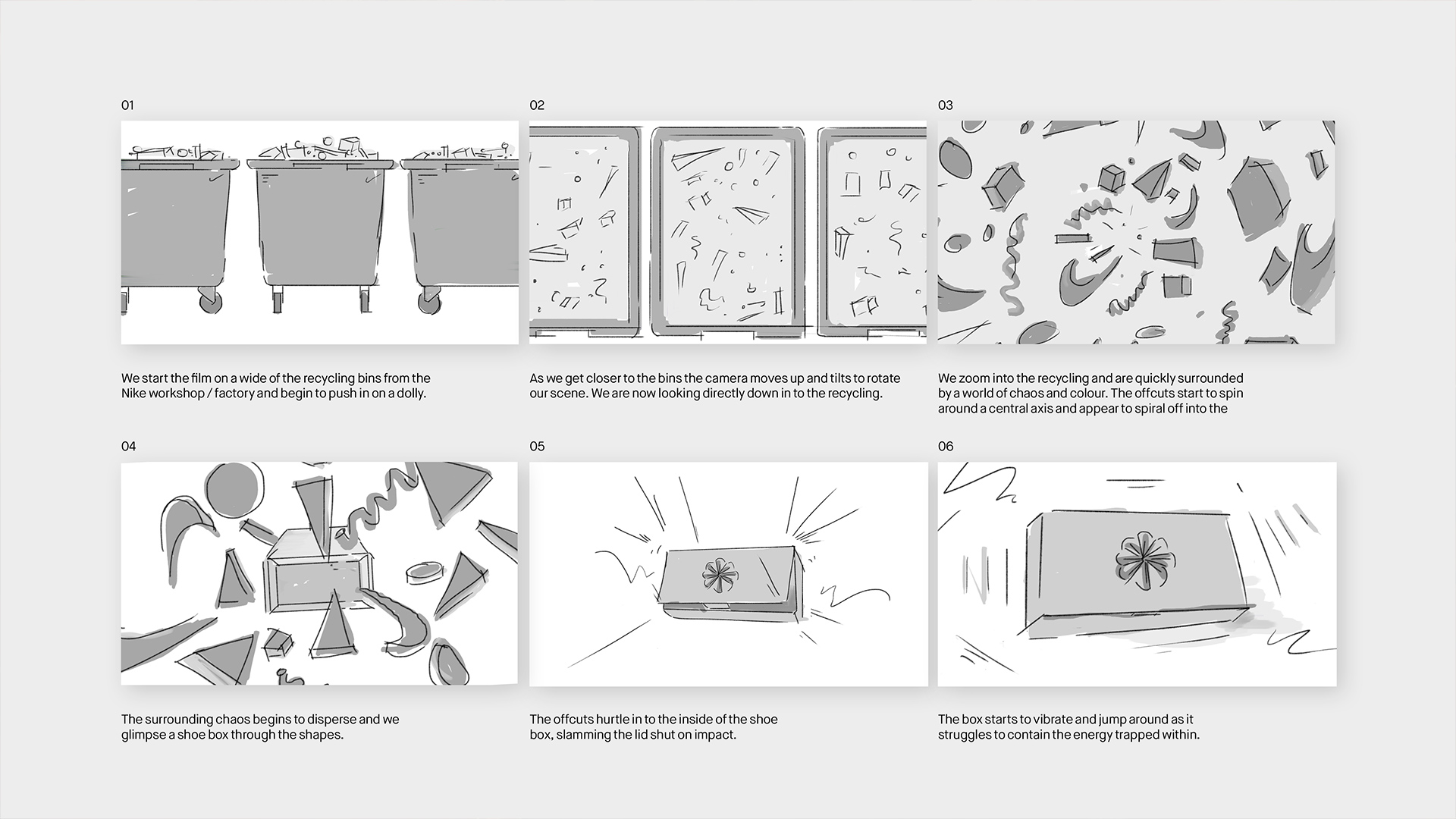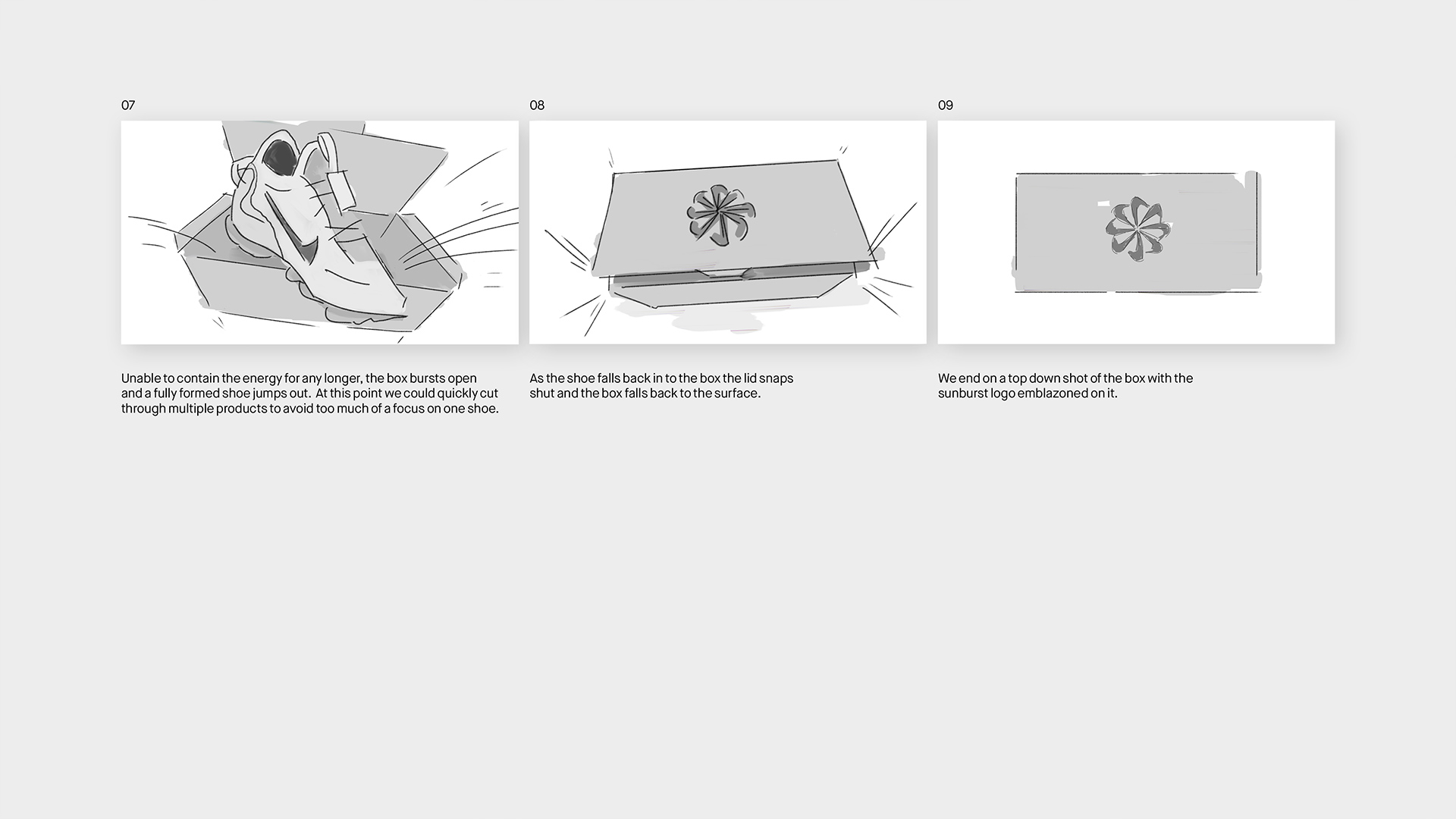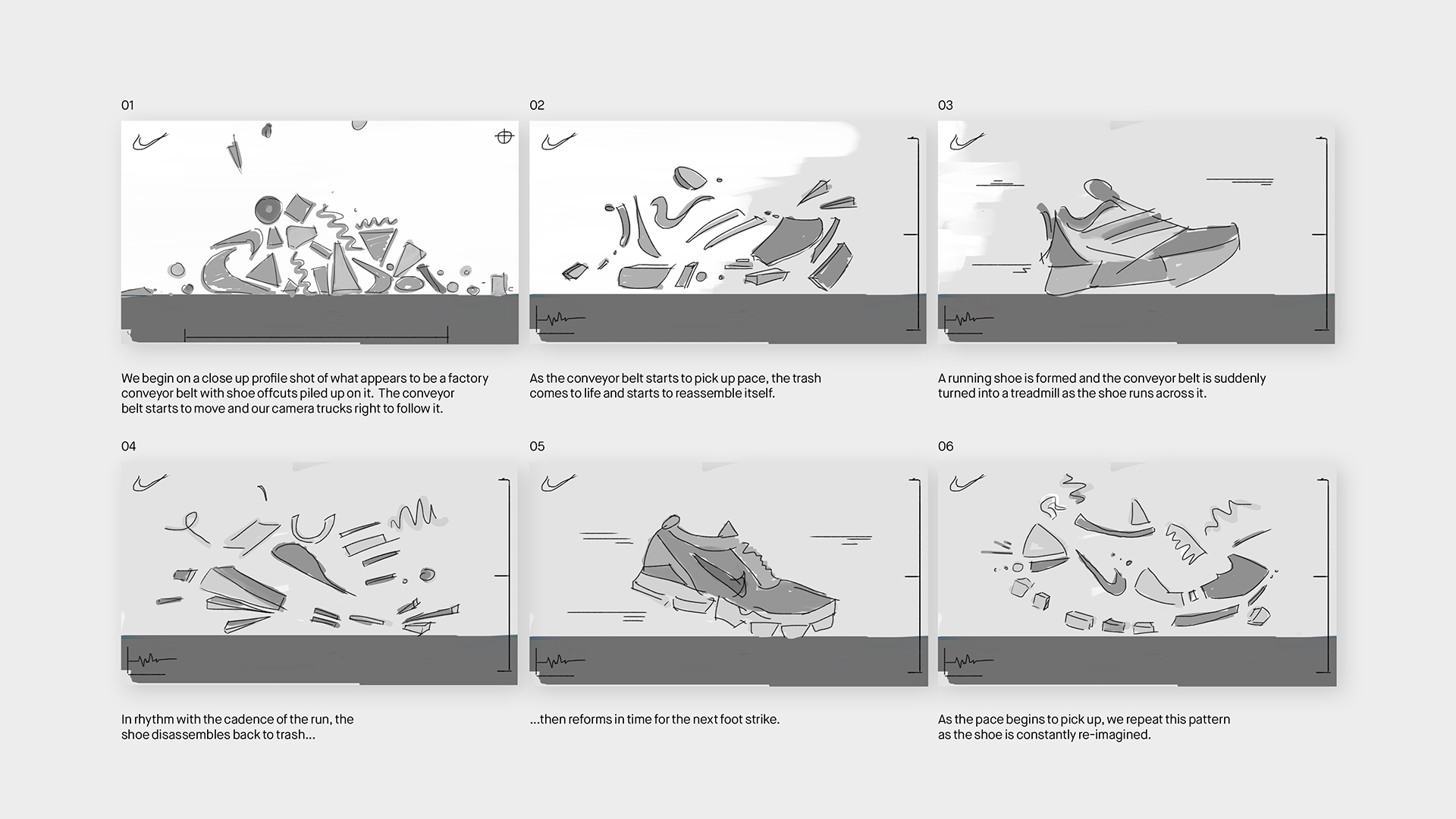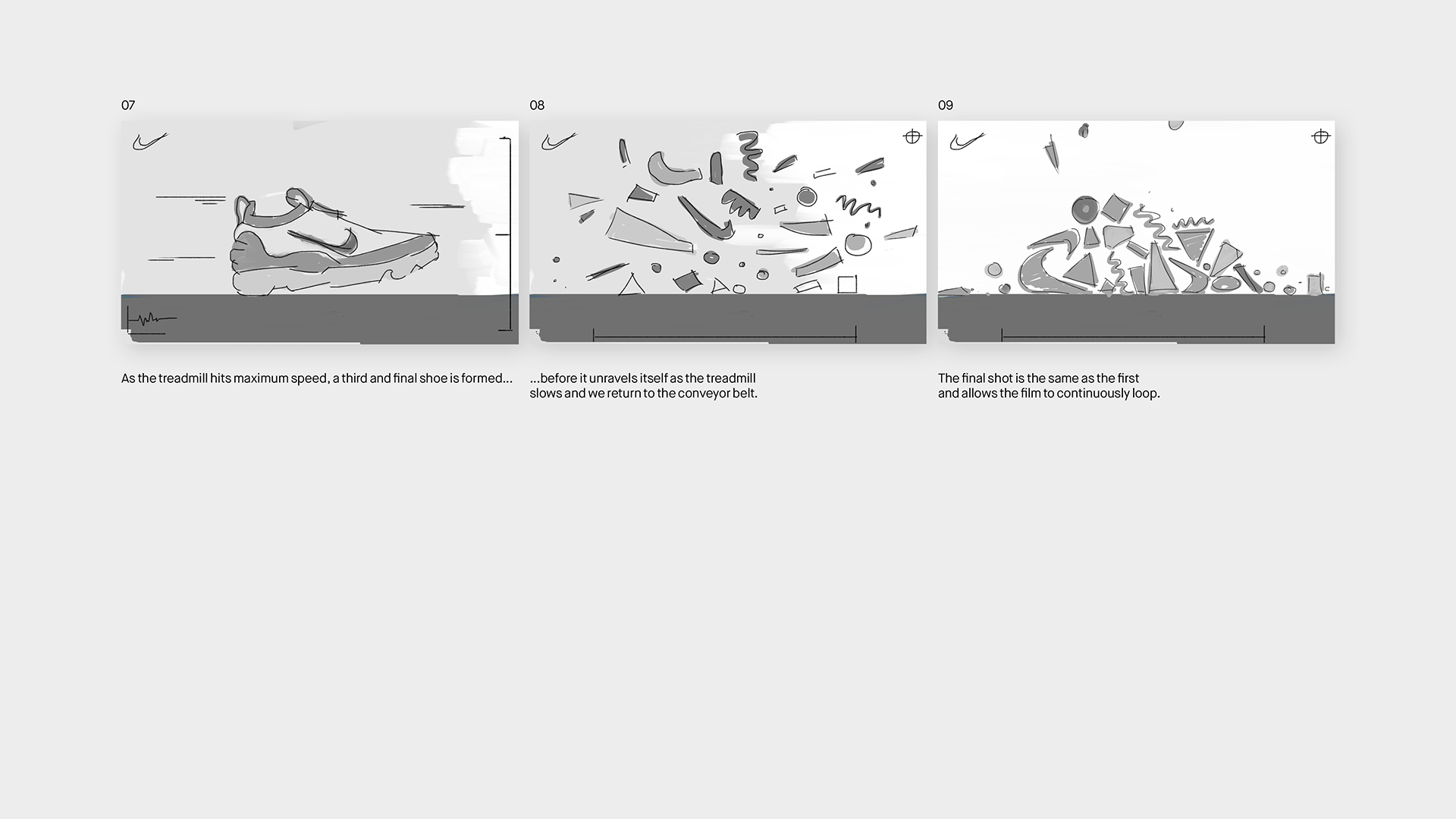 The new concept resonated with Nike and allowed them to reimagine an important part of their history for a new and exciting future.
The final film was art directed and shot by Swanson Studios and is currently displayed on Nike's website, inspiring and informing visitors around the world.